So you're growing a human. Pretty wild, isn't it?
Maybe you feel that you are totally prepared for this major life transition, or perhaps you're feeling totally overwhelmed by all that it will entail. Wherever you are in your journey, we'll meet you there, and walk with you the rest of the way.
We're Elizabeth and Vera: labor and postpartum doulas in Portland, Oregon and creative visual storytellers. We believe that every birthing person deserves a doula:
who knows birth and has seen it all

who champions your empowerment through evidence-based information to help you make the best decisions for you and your baby

who knows how to support you through the challenges and celebrates with you the many joys

who listens to you, trusts you, trusts your body, and your intuition

whose warm hands know just where to push to help ease the pain
We believe that how birth happens, matters. We will help you to make a birth plan, and to plan for the unexpected. We promise to ensure, to the best of our abilities, that you have a good experience of giving birth, and that from day one, you feel empowered to step into parenthood smoothly and assuredly, with a strong community surrounding and supporting you.

Birth is Wild.
You Can Do This.
We've Got Your Back.
Evidence-based improvements in birth outcomes with doula support:
39% decrease in the risk of Cesarean

15% increase in the likelihood of a spontaneous vaginal birth

10% decrease in the use of any medications for pain relief

Shorter labors by 41 minutes on average

38% decrease in the baby's risk of a low five minute Apgar score

31% decrease in the risk of being dissatisfied with the birth experience
(see the full article here: https://evidencebasedbirth.com/the-evidence-for-doulas/)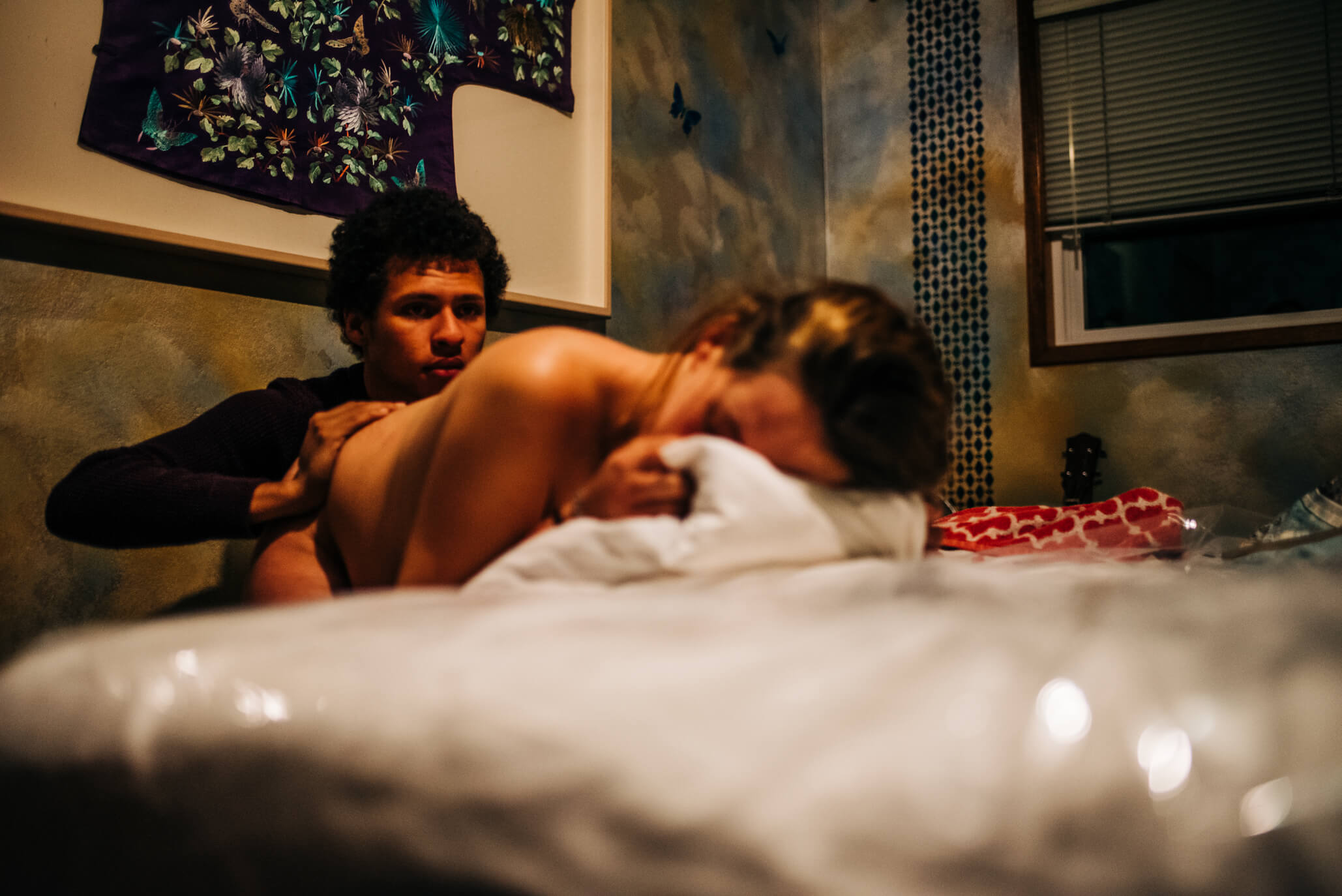 WHAT A LABOR DOULA DOES:
Provides physical support - COMFORT
Touch — massage, acupressure, or with a rebozo

Hydrotherapy — warm shower or birth pool

Applying heat or cold for desired temperature

Creating a calm environment through music (or silence), adjusting lighting, and minimizing outside noise or talking

Assisting with walking, swaying, changing position

Offering water, ice, food, other comfort items
Provides emotional support - PROTECTED, EMPOWERED, CONFIDENT
Continuous presence throughout labor

Verbal encouragement, praise and reassurance ("normalizing" the experience)

Mirroring the birthing person's experience and matching the feeling and tone

Remaining calm and steady, showing a caring attitude

Empathizing with the birthing person, supporting what they want

Talking through fears and self-doubt with birthing person and their partner

Re-framing circumstances to help birthing person view themselves and their situation more positively

Processing the birth story postpartum - empathizing and clarifying when appropriate
Provides informational support - EVIDENCE-BASED INFORMATION
Multiple, thorough prenatal meetings to discuss all aspects of childbirth

Help with creating a birth preferences document to provide to care providers

Providing resources and evidence-based information for making decisions throughout pregnancy and childbirth

Guiding birthing person and their partner through labor with relaxation, breathing, movement and positioning techniques

Helping explain medical procedures before or as they occur, facilitating communication with care providers

Answer your questions about birth plans, home births and water births
Advocacy - "...supporting the birthing person in their right to make decisions about their own body and baby." - www.evidencebasedbirth.com
Asking the birthing person what they want, and unconditionally supporting their decision

Encouraging birthing person and their partner to ask questions, verbalize their preferences, and creating space to make unpressured decisions

Amplifying the birthing person's voice if she is being dismissed, ignored, or not heard by the care providers "Excuse me - I believe she is trying to say something, I'm not sure if you heard her…"

WHAT A LABOR DOULA DOES NOT DO:
Provide medical diagnoses or perform procedures of any kind

Make judgments or offer personal opinions

Make decisions for you

Take the place of the partner

"Catch" the baby
Postpartum Doula Services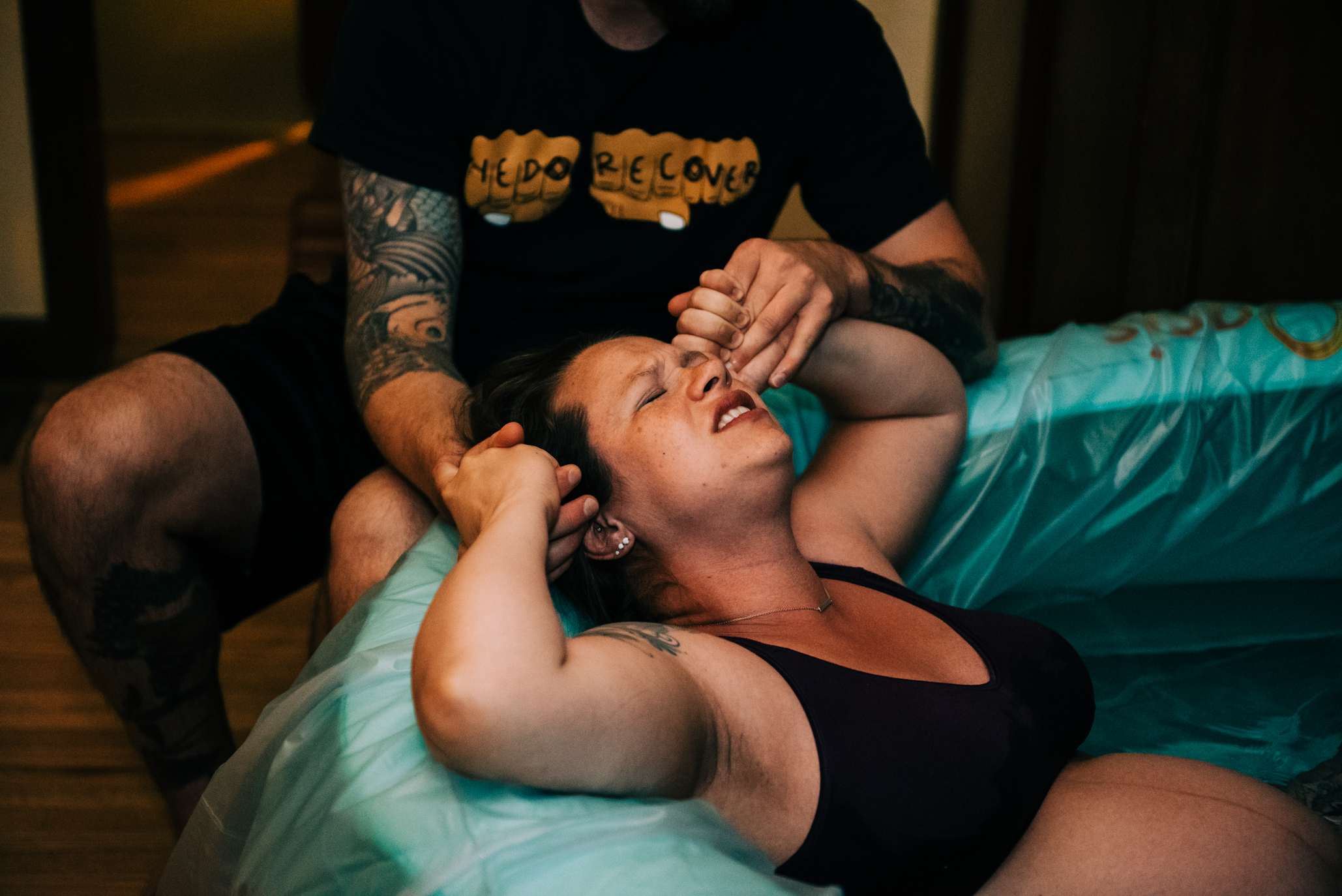 Postpartum Doula - The postpartum doula offers in-home care during the day or over night during the fourth trimester (0-3 months), including but not limited to:
Listening to/processing the birth story

Breastfeeding support

Assists in birthing person's recovery by offering resources, suggestions for healing, and supporting rest, hydration and nutrition

Newborn care - comforting, changing, feeding

Identifying symptoms of Postpartum Mood Disorders - providing professional resources

Sibling care

Light housework

Preparing nutritious meals

Encouraging self-care and offering massage, a long nap, an empathetic ear